Recessed Lighting
If you're looking to upgrade the lighting in your home, you can't go wrong with recessed lighting.
As the name implies, recessed lighting consists of lights inserted into your ceiling so that the ceiling stays flat.
Recessed lighting can often make rooms feel more spacious while giving you more light at the same time. Recessed lighting can also be used to highlight specific areas of your home, like artwork and furniture.
There are many choices and sizes of recessed lighting, including incandescent, fluorescent, LED, and low-voltage. The choices can be pretty confusing: what type should I use? Where should they be installed? How many should I get?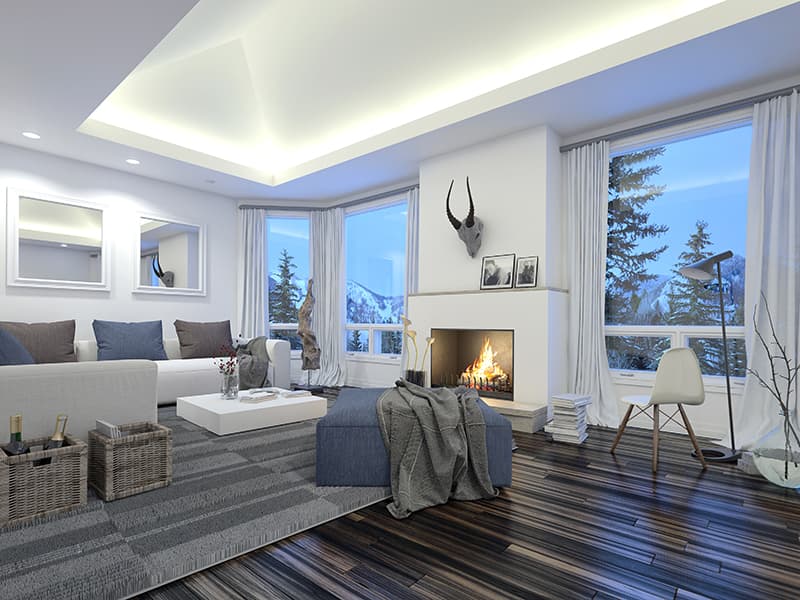 What Should Be Considered?
Fixture placement

Having light where you need it most

Installations to be installed correctly and in straight lines

Quality of the light being emitted

Safe installation done to or exceeding code
Good fixture placement is as important as the installation of the wiring and electrical components themselves. We have done thousands of installations of recessed can lighting fixtures.
Professional Quality
Not only do we use the highest quality materials with recessed lighting installation, but we have years of lighting experience, which gives you peace of mind knowing that we will install your lights properly.
Beauty and Technology
Recessed lighting can add much beauty to any room in your home. Using smart LED lights, you can also change the mood of any room from your phone or tablet.