Eichler Homes
In the 1950s and 1960s, real estate developer Joseph Eichler brought modern homes to the Bay Area. Using designs inspired by a home designed by Frank Lloyd Wright, Eichler brought modern design to homes in California in droves. He built over 11,000 homes in the Bay Area and Los Angeles, and many of his innovations are still used today.
But Eichler homes present unique situations when it comes to electricity. Eichler homes were built without access to an attic or basement. Wiring was run under the slab and over the roof, then down into the walls. After years of exposure to elements such as moisture from leaking pipes, roof drains, or sprinkler systems, the thin tubing around the wiring can corrode and develop grounding issues and failure.
Eichler homes also commonly use Federal Pacific or Zinsco electrical panels, deemed unsafe by Underwriters Laboratories (UL).
Got Watts? has decades of experience working with Eichler homes, and we can help bring your home's electrical needs into the 21st century while keeping the Eichler charm you've come to love.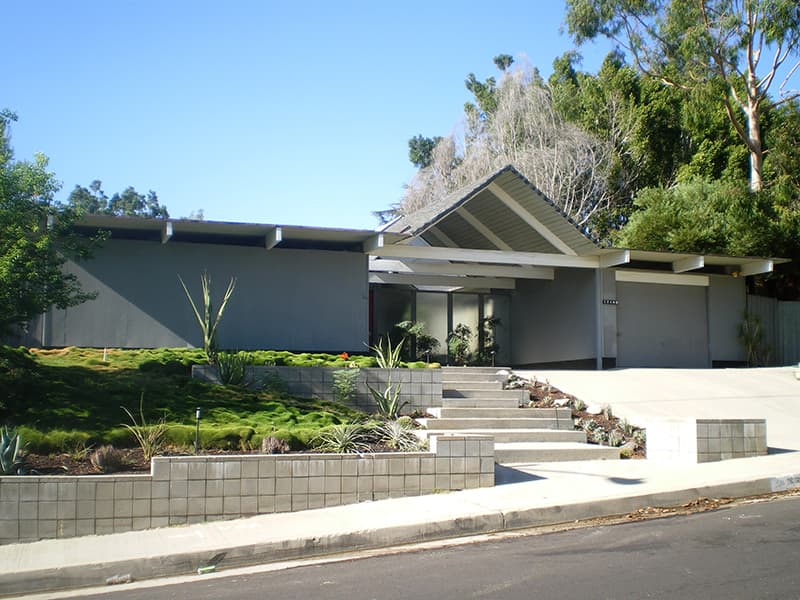 Electrification and Eichler Homes
Just because your home was built many years ago doesn't mean we can't bring its electrical system into the 21st century.
Got Watts? can perform the majority of our electrification services on Eichler homes. This means you can add Solar Panels and a Battery Backup to your home and upgrade your HVAC system to be more efficient. We cannot install Whole House Fans due to the lack of an attic in Eichler homes.
If you are interested in a complete upgrade of your home's electrical system, please read our helpful information on electrification and how you can benefit.
Electrification
We can add solar panels and a battery backup to your home, or upgrade your HVAC system to be more efficient.
Complete Inspections
Got Watts? will thoroughly inspect your electrical system and give you a fair and honest estimate. And if we don't think that your system needs any work done immediately, we will tell you that too.
Unmatched Experience
The technicians at Got Watts? have been working with Eichler homes in the Bay Area for a long time. We know the electrical systems of these homes, and we know how to repair or replace them expertly.