Mini Splits
If you need air conditioning and/or heating for a single room, like your garage or new addition, or if you have an older home that won't support the ducts needed for central air conditioning, the most straightforward route to go is a mini split or ductless HVAC system.
Got Watts offers mini splits or ductless heat pumps from Mitsubishi Electric and American Standard. Mini split heat pumps are HVAC systems that combine mini split systems with heat pump technology to provide cooling and heating from a single ultra-efficient system. However, not all mini split systems are heat pumps. Similarly to central air systems, some mini splits only provide cooling and don't provide heating functionality. A mini split heat pump system is designed to do both.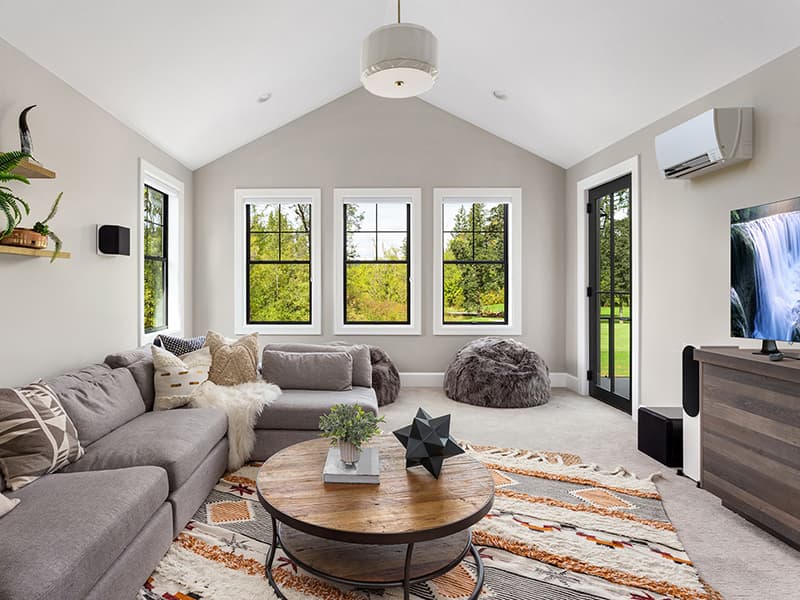 Ultra-Efficient Ductless Sytems
A central air conditioning system generates cold air at a single point and distributes it through ducts throughout your home. On the other hand, a ductless mini split system uses an individual air handler and outdoor unit for each room.
Wall Mounted Heating & Cooling
A mini split heat pump system is mounted on the wall near the ceiling. It will provide the cooling or heating the room needs while out of sight and taking up minimal space on your wall.
Remote and Smartphone App Operation
An easy-to-use app is available for most new models of mini split systems, allowing you to control multiple zones to ensure all areas of your home are just the right temperature.
Advanced Filtration With Washable Filter
Mini split systems also offer a considerable advantage over traditional central air systems in that they have a reusable, washable filter. Just take it out, rinse it off, or use a gentle vacuum cleaner and put it back in the unit. Easy as pie!
Single Zone Heating & Cooling
If you need to control the temperature in a single room, a mini split system is perfect. Use a mini split system to cool or heat your garage or work area, or that addition you just built.
Multi-Zone Heating & Cooling
For older homes, a multi-zone mini split system may be the answer. Older homes may not have the space needed for the ducts required for a central air system. A mini split system alleviates this problem while giving you complete cooling and heating control of each zone, even if you're not home.
Interested in learning more about mini split systems for your project? Get in touch with Got Watts, the East Bay's leading contractor for electric, solar, and HVAC solutions.
Request a Consultation Today